Good Morning Class 2
Here are your activities for today. Hopefully I will see some of you at school next week.
Maths
Family Friday Challenge. I don't think we've done this one before. See how many of the questions you can complete independently then work together as a family to complete the rest of the challenge.
Family-Challenge-Friday-6-Answers
English
Year 3: Alliteration. Learn about alliteration and use it to create a poem.                           https://www.bbc.co.uk/bitesize/articles/zc3v6g8
Year 4: Rhyming in Poetry. Learn about rhyme and rhyme schemes                                  https://www.bbc.co.uk/bitesize/articles/z3tx8hv
Year 5: Writing Narrative Poems. Learn how to write poems that tell a story.                     https://www.bbc.co.uk/bitesize/articles/z7bv6g8
PE
PE with Joe Wicks on Youtube at 9:00am or catch up later in the day.
Science
Learn about the past, present and future of electricity with celebrity supply teacher, Tez Ilyas.   https://www.bbc.co.uk/programmes/m000k4s3
PSHE
In recent weeks we have seen the rise of the Black Lives Matter movement and many demonstrations against racism have taken place at home and in countries all over the world. Explore what "Black Lives Matter" really means.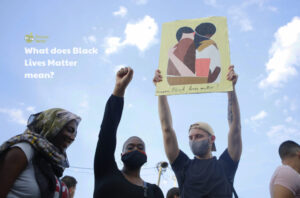 Study the poster above using the following resources.
picture-news-black-lives-matter
Read through the experience of American author Shola Richards. What can it teach us about the effects of racism on his daily life?
black-lives-matter-2020-resource-june-2020
You could design and make your own poster to show what "Black Lives Matter" means to you.
Have a great day and stay safe.
Mr.Church