Aims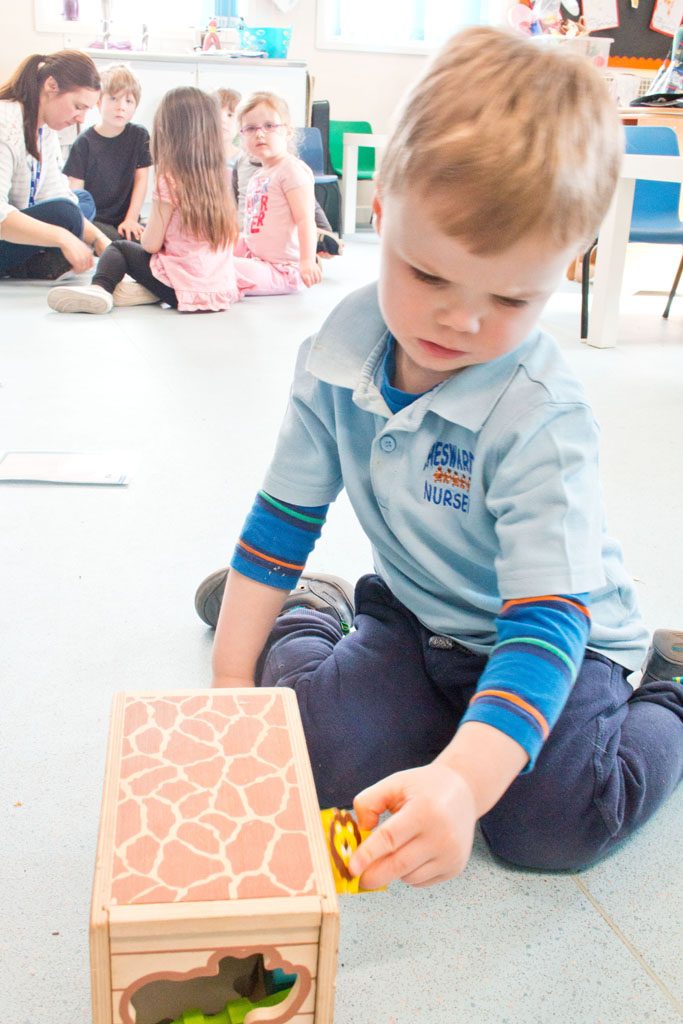 We aim to provide a caring approach for the children. It is most important that parents and teachers are in partnership in the education of children to ensure the best for each child. Education can only succeed when children, parents and the school staff are happy and understand one another.
We believe that the curriculum should help the pupils:-
1. To develop lively, enquiring minds, giving them the ability to question and argue rationally.
2. To assist in the children's application to acquire the wide range of basic skills relevant to their future needs as individuals, both for the secondary stage of education and ultimately adult life.
3. To develop a sense of self-respect and individual worth, and a capacity to live as independent, self-motivated adults.
4. To consider thoughtfully their own attitudes, values and beliefs and to respect the religious, spiritual and moral values of others.
5. To experience the satisfaction of being creative.
6. To develop the ability to live and work in co-operation with others.
We have never sought to emphasise particular parts of the school programme at the expense of others. Each subject is valued equally, and all academic areas are strong. We are particularly proud of our record in the Expressive Arts, where our school has been awarded a national Silver Artsmark quality award for standards in teaching and learning in the Arts.
International Education
In recent years we have participated in Comenius School Partnerships which at that time provided opportunities for links with schools within Europe. Funding was provided by the European Union and managed in the UK by the British Council.
We continue our development of International Education at this school by the following:
• Building on our established relationship of 3 years with our partner school Spitalhofschule, Ulm in Germany through language learning, pen friends, sharing of educational teaching methods and celebration of festivals.
• International School Award.
• Developing transnational links and visits.
• Language learning of German from Year 3 through to Year 6.
• Our annual celebration of European Language Day where we focus on more unusual languages, for example, Swedish and Danish.
• Our after school cooking club focuses on cuisine from other countries in the world which also is linked with other school curriculum subjects such as RE, Science, Geography, Literacy, Maths and Modern Foreign Languages.
Through our links with the British Council we continue to:
Develop knowledge and understanding among young people and education staff of the diversity of world cultures and languages, and the value of this diversity.
To help young people to acquire basic life skills and competences for their personal development, for future employment and for active worldwide citizenship.
Over the last 8 years, Cheswardine Primary School has undertaken 11 visits and visited the countries of: Italy, Germany, Finland, Romania, Turkey, Poland and the Czech Republic.
The National Curriculum
From 2015, the school will be using plans that have incorporated the New National Curriculum. At present we are developing ways to assess children in the core subjects. Programmes of study exist for teaching Mathematics, Science, Literacy, Design Technology, Computing, History, Geography, Music, Art and Design, Physical Education, Religious Education and PSHE and Citizenship.
Certain subject areas such as PE are taught separately, some such as RE and Music mainly separately, while others are structured into themes by the teacher. Sometimes the whole class may be taught as one group, but often different activities will be taking place at the same time. Children may be moving around and talking to one another. This is necessary when they are working on practical activities and group or individual investigations. As a school we use the new "Sport's" money to bring in expert teaching of this subject.
The school actively promotes 'accelerated learning' which ensures that lessons are based upon the most recent educational research and so meets the needs of individual learners as closely as possible.
Class Curriculum Newsletters
Each class have termly Curriculum Newsletters – click on the Parents' News tab and on to the Class pages to see all the exciting things children learn here at Cheswardine Primary and Nursery School.
Reports
In line with the requirements of the National Curriculum, we now send out a detailed formal report in the summer term. We like and encourage parents to keep in close contact with the school. Formal Parent/Teacher consultations about children's progress are held to discuss progress achieved and to identify targets for future learning. Teachers are available to discuss pupils` work with parents after school, by arrangement.
Homework
All children are expected to read their 'reading' books daily and to learn their weekly spelling words or tables. Class 3 will complete a research project and focus on SATs related activities in the Spring term. Homework is designed to support, extend and apply learning in school. All children will have to complete a piece of Literacy and Numeracy each week, and this will enable the parents to see what work is being carried out by their children within school.